Sales Dictionary Reference Guide – Beneficial for the Sales Community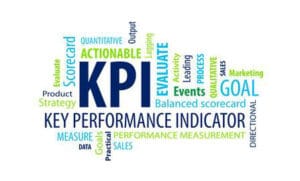 I read an article titled "Sales Productivity vs. Efficiency vs. Effectiveness…Is there a Difference?" written by Jason Jordan, Partner at Vantage Point Performance, as part of the Salesforce Contributor Network. The opening of this article intrigued me. It stated the following:
"Someday, somewhere, someone is going to write the Official Sales Dictionary. And it's going to be awesome. Salespeople, sales leaders, sales trainers, sales operations, sales consultants, and everyone else will know with certainty what the other person is talking about. Communications will be streamlined, and directions will be clear."
Being amazed to read this, I did some of my own research and low and behold, although there is no "Official Sales Dictionary" to be referenced by sales professionals, there are various resources that are available published online. These are just a few that I found: "Business Dictionary" by WebFinance, Inc.©, sales terminology can be found in Wikipedia©, as well as a "Sales Glossary of Terms" on SalesHacker.com.
As a sales leader myself, with decades of various leadership roles, I have decided to take on the task of adding a Sales Terminology Reference Guide to our site. My goal is o provide this reference material to sales professionals, regardless if you are new to sales, a seasoned pro or sales management, and leadership.
Stay tuned for the Sales Dictionary Reference Guide coming soon. It will be located in the Resources section of our site.